A wedding day is supposed to be the most special and beautiful day for the couple, but preparing for a wedding can become overwhelming. You have to choose the perfect dress, a wedding cake, music, decorations, and many other things. One of these also includes choosing a proper photographer and videographer. Some people may choose to take the help of a friend who has a good camera, but it isn't the same as professional photography or videography. Either way at the end of the day you will be happy to know that there is someone professional to catch all the special moments. Here are a few reasons why hiring professional wedding photographers and videographers, such as Adorable Times is the best decision: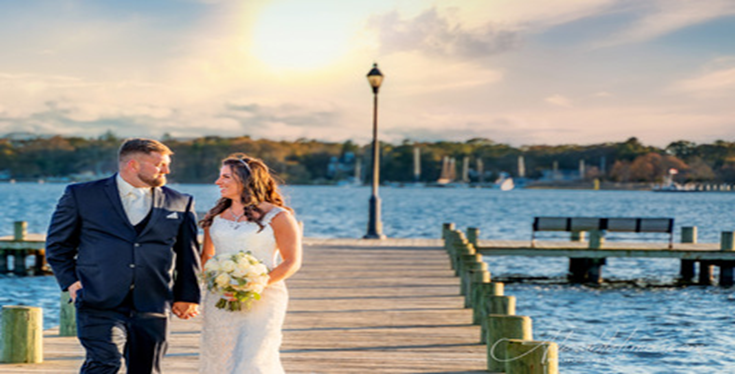 Don't Miss Anything on your Wedding Day:
The bride and groom should enjoy their special day and not worry about whether big moments in the ceremony are captured or not. When you hire professional wedding videographers in New York, they will create memories that will not fade away. You will be able to show your kids and grandkids videos of the most important day of your life.
Guests will be in the Moment:
Nowadays, wherever you go, people are carrying their smartphones. And with social media evolving every day, people are addicted to taking snaps of everything, especially during celebrations such as weddings. But with professional wedding photographers in Pennsylvania, the guests can also take a break from technology and spend the day without thinking to take the perfect selfie with the lovely couple. You will be able to enjoy all the beautiful moments without trying to catch the memory before it fades because someone else is going to do that for you.
Digital photography and videography are leading nowadays, where you can watch photographs on your computer and video to watch on your ultra big screen. People are obsessed with movies and want to reenact them in their life as well. With Adorable Times as your wedding videographers in south New Jersey, you can make your wedding ceremony into a movie. Also, there are different ways to document videos of your wedding such as pre-wedding or post-wedding shoots. You can choose your favorite location, style, theme, dresses, etc., and act like you are in a romantic movie.
There are many professional and amateur wedding photographers, videographers, studios, and agencies that you can choose from. But, the important thing is to decide what kind of style, color, and shots you are aiming for. With over 40 years of experience in this business, Adorable Times has the best wedding photographers/videographers in New Jersey, NY, and PA. All of our lasting images are created by combining traditional and photojournalistic styles, to naturally express the happiness and beauty of the most important day of your life.